REBASE II
Chairside and Laboratory HARD Denture Reline Material
Rebase II
Chairside and Laboratory HARD Denture Reline Material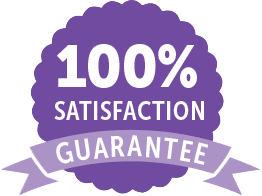 Top Quality Hard Denture Reline Material for Over 25 Years
Award-winning Rebase II has been a hard denture reline market leader for over 25 years. Rebase II Fast is designed for long-term reline applications with complete or partial acrylic* dentures. It can also be used for acrylic denture repairs.
COMPLETE DENTURE RELINE IN ONE APPOINTMENT
With 4 minutes and 30 seconds of intraoral curing time and easy polishing and handling, Rebase II makes chairside denture relines quick and easy.
GREATER PATIENT COMFORT, LONG LASTING RESULTS
Lower heat, odor, and taste provide patients with greater comfort, while outstanding strength, durability, and adaptation offer relines that will last for years.

*Other denture materials such as metal plate need Tokuso® Rebase Mr. Bond primer
FEATURES & BENEFITS
Cures intraorally in 4 minutes and 30 seconds
One-appointment procedure
Better polishability and outstanding handling
Lower heat generation and minimal odor or taste for greater patient comfort during intraoral curing
Higher mechanical strength and long-term durability
Accurate adaptation of the denture
Resin Hardener removes oxygen-inhibited layer, improving surface hardness and final polish, as well as helping prevent bacteria build-up
Methyl methacrylate free
INDICATIONS
Long-term chairside or laboratory relining
Hard denture relining
Denture repairs
Extension of denture borders
Locator pickups
PROCDURE TIME
AWARDS
Dental Product Shopper, Best Product (2014)
Dental Advisor, Preferred Product (2008)
TESTMONIALS

Love using Tokuyama products? Submit your testimonial here.



"Rebase is one of those rare products that is actually easy to work with. By following a simple, premeasured ratio of powder to liquid, an incredibly accurate, form-fitting denture can be effectively relined and repaired. What I get is a denture with increased durability, strong adhesion, and odor resistant."

– Dr. Ian Shuman, Pasadena, MD




"I love this product because it is easy to work with and manipulate. Also the patient doesn't feel uncomfortable or complain."

– Dr. Emmanuel Harton, Santa Ana, CA




"Rebase has allowed me to offer my patients superior retention and long term durability. My patients comfort level is always my first priority when they are in my chair. When using Rebase, I can rest assured they experience low heat generation & minimal chemical irritation."

– Dr. Randy Halihan, Crystal Lake, IL




"I used to use a generic Methyl Methacrylate, but it produced so much heat during the setting reaction. With Tokuyama Rebase material, I never had to worry about over heating the tissues during an office reline."

– Dr. Jeffrey Grabiel, Birmingham, MI
RESOURCES
Product Presentation
Product Instructions
Procedure Guide
Safety Data Sheets
Buy 1 Rebase ll Kit,
Get $10 Gift Card FREE!
MSRP: $122.53

Prices may vary depending on dealer.
Content:
80g Powder bottle
50mL Liquid bottle
15mL Adhesive bottle
48g Resin Hardener II
Accessories
MSRP: $59.04

Prices may vary depending on dealer.
MSRP: $59.04

Prices may vary depending on dealer.
MSRP: $20.05

Prices may vary depending on dealer.
MSRP: $17.82

Prices may vary depending on dealer.