Tokuyama Dental America CE Courses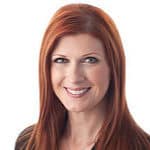 Simplify your practice with a single shade composite system
Presenter: Dr. Pam Maragliano-Muniz Release Date: 12/8/2021 Expiration Date: 12/8/2023 CE Credits: 1
Single shade composite systems can be reliably used for many clinical indications. This webinar will describe how structural technology facilitates exceptional shade matching, the clinical indications for a simplified system and the financial benefits for the practice. Various delivery system options and tips to promote the longevity of your direct restorations will be discussed.
---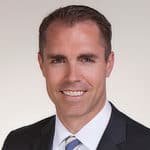 Simplifying Complex Anterior Direct Composites with a Single Shade Composite System
Presenter: Dr. Kevin M. Brown Release Date: 11/17/2021 Expiration Date: 11/17/2024 CE Credits: 1
In recent years, direct anterior composites to improve esthetics in a minimally invasive manner have become increasingly popular. Patients are also being exposed to dental treatments on social media and are seeing what a tooth looks like when it's drilled down for an indirect porcelain restoration, and it frightens them and they are seeking out alternative less invasive methods to enhance their smiles. Layered "polychromatic" direct composite bonding has been around for a long time, but it is a challenging technique to learn and equally challenging to be fairly compensated for the added time and special materials used. A new single shade composite system has simplified the esthetic anterior composite bonding technique to make it easier for the dentist to achieve seamless results without the frustration of polychromatic layering. This CE webinar will use high quality photography to illustrate how this new single shade composite technique can be used effectively and efficiently to achieve outstanding results.
During this CE webinar, the participant will
• Understand the principles of esthetic anterior direct composite bonding
• Understand how a new single shade composite system can be applied with bonding in the esthetic zone
• Learn principles and techniques that will make esthetic composite bonding easier and more predictable
---
Health-Centered Dentistry: Live it, Love it, Build it! 
Presenter: Dr. Stephanie Vondrak Release Date: 3/31/2021 Expiration Date: 3/31/2024 CE Credits: 1
In an era of "quick fixes" and instant gratification, the pressure to deliver fast, single tooth, emergency type dental care is stronger than ever. By choosing to implement a Health-Centered philosophy, you will learn to differentiate yourself from the competition, define your vision, and help your patients achieve and maintain successful dental futures. This individualized model puts the doctor-patient relationship in the driver seat rather than insurance and/or reactive care.
This CE webinar includes:
• Simple practice management strategies for implementing a health-centered approach and defining your vision
• Co-diagnosis and communication tools for increased case acceptance and practice profitability
• Practical, relatable case studies including: TMJ, airway, Craniofacial growth and comprehensive restorative dentistry
• Innovative composite techniques
---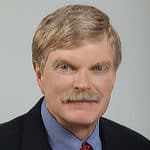 One-shade Flowable Composite for Modern Dental Practice
Presenter: Dr. Mark Cannon Release Date: 6/1/2021 Expiration Date: 6/1/2024 CE Credits: 1
In this CE webinar, the participant will receive an update in modern concepts of caries management and the philosophy of minimally invasive dentistry (MID). The importance of preventive care in dentistry cannot be over-emphasized. Diagnostic aids necessary to determine the best methods for prevention will be described and techniques for prevention will be recommended for the different cases presented.
---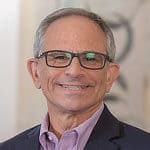 You Need These Now!
Presenter: Dr. Peter Auster Release Date: 12/10/2020 Expiration Date: 12/10/2023 CE Credits: 2
Is your practice merely surviving or is it thriving in the aftermath of COVID-19? In this 2-hour video, Dr. Peter Auster will unlock a treasure trove of great products, new techniques and practice management tips for 2021. Start the New Year with a new outlook- It's time to bring excitement back and enjoy dentistry again!
---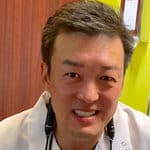 The Use of Universal Bonding Agents for Restorative Cases by Dr. James Chae, DDS, MS
Presenter: Dr. James Chae Release Date: 11/12/2020 Expiration Date: 11/30/2022 CE Credits: 2
Universal bonding agents have served dentists as a popular and effective mode of bonding since 2011. A vast history of bonding agents precedes the universal variety. Current technology has enabled dentists to use universal bonding agents for an expansive array of restorative cases. Dentists can now use one bonding product with many or, at times, all methods of etching and curing to complete their most challenging restorations. This new technology has saved clinicians time and money in their practices because they can streamline their procedures with less inventory and fewer additional materials.
---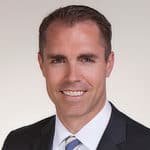 Advancements in Composite Resin Material Enable Streamline Direct Restoration Process
Presenter: Dr. Kevin M. Brown Release Date: 11/1/2019 Expiration Date: 12/31/2022 CE Credits: 2
For most general dentists, direct resin composite restorations are mainstay procedures performed on a daily basis in their practice. As patients become more cognizant of the conservative nature of composites, they are increasingly demanding these types of minimally invasive restorations, especially in the anterior segment when chipped incisal edges, interproximal decay, or space discrepancies are involved. Over the past several decades dental manufacturers have developed a broad spectrum of composite materials to meet these demands, all of which feature varying characteristics. A new composite resin utilizes a single shade capable of matching any tooth, thus dramatically impacting the manner in which clinicians may approach direct composite restorations regarding time, costs, and ease of use.
---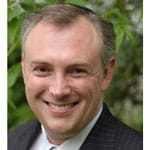 The New Nuts and Bolts of Direct Composite Artistry
Presenter: Dr. Ian Shuman Release Date: 6/19/2019 Expiration Date: 6/19/2022 CE Credits: 1
This webinar will provide the dental professional with the steps needed to place gorgeous, direct composite resin restorations. The method presented will make use of the latest generation composite resin adhesives and unique supra-nano composite direct resin restoratives, together with a variety of matrix systems and finishing techniques.
---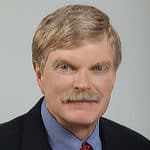 Special Patients – Special Care
Presenter: Dr. Mark Cannon Release Date: 5/22/2019 Expiration Date: 5/22/2022 CE Credits: 1
The dental profession is all about helping our patients achieve the best in oral health, and now even more importantly, also preventing the many systemic illnesses definitively linked to oral pathogens. Oral health professionals are seeking additional education in this oral-systemic link that has recently received significant substantiation. This is not surprising as the vast majority of oral health professionals made that long and financially burdensome commitment to dental education with the best of intentions. Sadly, more and more of our patients have severe complicating medical conditions, and being able to provide the appropriate care is important. This presentation will discuss several new dental material developments that have made providing the best care to those with special needs, more easily attainable. As the number of patients with special needs continues to increase, it is now even more necessary to develop techniques and materials that helps the profession to care for those special patients.
---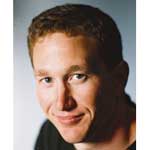 Are You Using the Best Composite for Your Practice?
Presenter: Dr. Mark Kleive Release Date: 4/21/2020 Expiration Date: 4/21/2023 CE Credits: 1
In this webinar, the attendee will learn about principles for the successful placement of composite resin restorations and be introduced to a recently introduced material that makes shade matching simpler.
---