Tokuyama Dental America CE Courses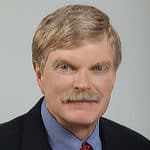 One-shade Flowable Composite for Modern Dental Practice
Presenter: Dr. Mark Cannon Release Date: 6/1/2021 Expiration Date: 6/1/2024 CE Credits: 1
In this CE webinar, the participant will receive an update in modern concepts of caries management and the philosophy of minimally invasive dentistry (MID). The importance of preventive care in dentistry cannot be over-emphasized. Diagnostic aids necessary to determine the best methods for prevention will be described and techniques for prevention will be recommended for the different cases presented.
---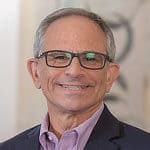 You Need These Now!
Presenter: Dr. Peter Auster Release Date: 12/10/2020 Expiration Date: 12/10/2023 CE Credits: 2
Is your practice merely surviving or is it thriving in the aftermath of COVID-19? In this 2-hour video, Dr. Peter Auster will unlock a treasure trove of great products, new techniques and practice management tips for 2021. Start the New Year with a new outlook- It's time to bring excitement back and enjoy dentistry again!
---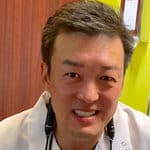 The Use of Universal Bonding Agents for Restorative Cases by Dr. James Chae, DDS, MS
Presenter: Dr. James Chae Release Date: 11/12/2020 Expiration Date: 11/30/2022 CE Credits: 2
Universal bonding agents have served dentists as a popular and effective mode of bonding since 2011. A vast history of bonding agents precedes the universal variety. Current technology has enabled dentists to use universal bonding agents for an expansive array of restorative cases. Dentists can now use one bonding product with many or, at times, all methods of etching and curing to complete their most challenging restorations. This new technology has saved clinicians time and money in their practices because they can streamline their procedures with less inventory and fewer additional materials.
---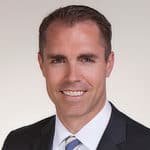 Advancements in Composite Resin Material Enable Streamline Direct Restoration Process
Presenter: Dr. Kevin M. Brown Release Date: 11/1/2019 Expiration Date: 12/31/2022 CE Credits: 2
For most general dentists, direct resin composite restorations are mainstay procedures performed on a daily basis in their practice. As patients become more cognizant of the conservative nature of composites, they are increasingly demanding these types of minimally invasive restorations, especially in the anterior segment when chipped incisal edges, interproximal decay, or space discrepancies are involved. Over the past several decades dental manufacturers have developed a broad spectrum of composite materials to meet these demands, all of which feature varying characteristics. A new composite resin utilizes a single shade capable of matching any tooth, thus dramatically impacting the manner in which clinicians may approach direct composite restorations regarding time, costs, and ease of use.
---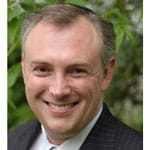 The New Nuts and Bolts of Direct Composite Artistry
Presenter: Dr. Ian Shuman Release Date: 6/19/2019 Expiration Date: 6/19/2022 CE Credits: 1
This webinar will provide the dental professional with the steps needed to place gorgeous, direct composite resin restorations. The method presented will make use of the latest generation composite resin adhesives and unique supra-nano composite direct resin restoratives, together with a variety of matrix systems and finishing techniques.
---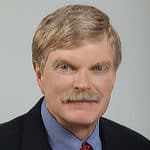 Special Patients – Special Care
Presenter: Dr. Mark Cannon Release Date: 5/22/2019 Expiration Date: 5/22/2022 CE Credits: 1
The dental profession is all about helping our patients achieve the best in oral health, and now even more importantly, also preventing the many systemic illnesses definitively linked to oral pathogens. Oral health professionals are seeking additional education in this oral-systemic link that has recently received significant substantiation. This is not surprising as the vast majority of oral health professionals made that long and financially burdensome commitment to dental education with the best of intentions. Sadly, more and more of our patients have severe complicating medical conditions, and being able to provide the appropriate care is important. This presentation will discuss several new dental material developments that have made providing the best care to those with special needs, more easily attainable. As the number of patients with special needs continues to increase, it is now even more necessary to develop techniques and materials that helps the profession to care for those special patients.
---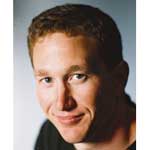 Are You Using the Best Composite for Your Practice?
Presenter: Dr. Mark Kleive Release Date: 4/21/2020 Expiration Date: 4/21/2023 CE Credits: 1
In this webinar, the attendee will learn about principles for the successful placement of composite resin restorations and be introduced to a recently introduced material that makes shade matching simpler.
---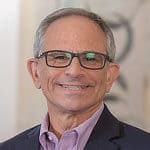 State of the ART: Composite Dentistry Answers, 2020
Presenter: Dr. Peter Auster Release Date: 9/18/2019 Expiration Date: 9/18/2022 CE Credits: 1
The "golden age of composite dentistry is NOW!" We practice dentistry in a new era where a single shade of the composite can match virtually every tooth shade. Amazing new matrix systems give us broad natural contacts virtually every time. New bulk flow flowable composites allow us to phase large cases beautifully and economically. This webinar shows how well these new products work and how they can change your dental day in many ways.
---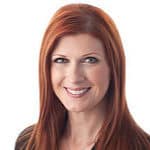 Shade Matching & Composite Selection: From simple to complex
Presenter: Dr. Pam Maragliano-Muniz Release Date: 8/26/2020 Expiration Date: 8/26/2023 CE Credits: 1
Selecting the right composite for every clinical indication doesn't always have to be complicated and time consuming. This webcast will describe the technology behind a single-shade composite compared to composites with multiple shade options. The various classifications of composites will be described and techniques to achieve predictable aesthetic restorations will be demonstrated.
---
Delivering Simple, Cost-Effective Implant Treatment to Fully Edentulous Patients
Presenter: Dr. Ara Nazarian Release Date: 9/16/2020 Expiration Date: 9/16/2023 CE Credits: 1
Learn the techniques that will help patients with terminal dentitions and watch your practice achieve immediate growth. Participants will learn how Dr. Nazarian extracts, levels bone, grafts and places dental implants for overdenture treatment. During this CE webinar, you will see case examples taking patients from point A-Z.
During this CE webinar, participants will learn
• atraumatic and efficient extraction techniques that preserve bone and shorten surgery time in preparation for an immediate denture or overdenture
• how to achieve predictable grafting results including an overview of what materials to use, when and why
• the proper armamentarium for leveling bone and grafting predictably in preparation for an immediate denture
• how to effectively soft reline that reduces post operative discomfort
• proven patient communication techniques to explain the procedures to your patients to ensure patient acceptance of your treatment plans
• proven business and marketing tips on how to make your office more profitable and efficient related to extractions, grafting and overdentures
---