Tokuyama Dental America CE Courses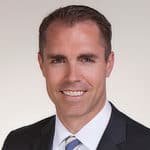 Advancements in Composite Resin Material Enable Streamline Direct Restoration Process
Presenter: Dr. Kevin M. Brown Release Date: 11/1/2019 Expiration Date: 12/31/2022 CE Credits: 2
For most general dentists, direct resin composite restorations are mainstay procedures performed on a daily basis in their practice. As patients become more cognizant of the conservative nature of composites, they are increasingly demanding these types of minimally invasive restorations, especially in the anterior segment when chipped incisal edges, interproximal decay, or space discrepancies are involved. Over the past several decades dental manufacturers have developed a broad spectrum of composite materials to meet these demands, all of which feature varying characteristics. A new composite resin utilizes a single shade capable of matching any tooth, thus dramatically impacting the manner in which clinicians may approach direct composite restorations regarding time, costs, and ease of use.
---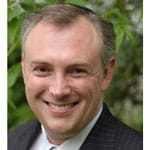 The New Nuts and Bolts of Direct Composite Artistry
Presenter: Dr. Ian Shuman Release Date: 6/19/2019 Expiration Date: 6/19/2022 CE Credits: 1
This webinar will provide the dental professional with the steps needed to place gorgeous, direct composite resin restorations. The method presented will make use of the latest generation composite resin adhesives and unique supra-nano composite direct resin restoratives, together with a variety of matrix systems and finishing techniques.
---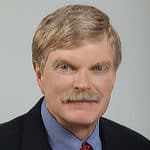 Special Patients – Special Care
Presenter: Dr. Mark Cannon Release Date: 5/22/2019 Expiration Date: 5/22/2022 CE Credits: 1
The dental profession is all about helping our patients achieve the best in oral health, and now even more importantly, also preventing the many systemic illnesses definitively linked to oral pathogens. Oral health professionals are seeking additional education in this oral-systemic link that has recently received significant substantiation. This is not surprising as the vast majority of oral health professionals made that long and financially burdensome commitment to dental education with the best of intentions. Sadly, more and more of our patients have severe complicating medical conditions, and being able to provide the appropriate care is important. This presentation will discuss several new dental material developments that have made providing the best care to those with special needs, more easily attainable. As the number of patients with special needs continues to increase, it is now even more necessary to develop techniques and materials that helps the profession to care for those special patients.
---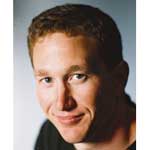 Are You Using the Best Composite for Your Practice?
Presenter: Dr. Mark Kleive Release Date: 4/21/2020 Expiration Date: 4/21/2023 CE Credits: 1
In this webinar, the attendee will learn about principles for the successful placement of composite resin restorations and be introduced to a recently introduced material that makes shade matching simpler.
---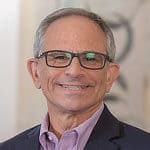 State of the ART: Composite Dentistry Answers, 2020
Presenter: Dr. Peter Auster Release Date: 9/18/2019 Expiration Date: 9/18/2022 CE Credits: 1
The "golden age of composite dentistry is NOW!" We practice dentistry in a new era where a single shade of the composite can match virtually every tooth shade. Amazing new matrix systems give us broad natural contacts virtually every time. New bulk flow flowable composites allow us to phase large cases beautifully and economically. This webinar shows how well these new products work and how they can change your dental day in many ways.
---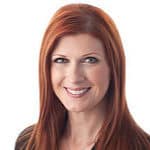 Shade Matching & Composite Selection: From simple to complex
Presenter: Dr. Pam Maragliano-Muniz Release Date: 8/26/2020 Expiration Date: 8/26/2023 CE Credits: 1
Selecting the right composite for every clinical indication doesn't always have to be complicated and time consuming. This webcast will describe the technology behind a single-shade composite compared to composites with multiple shade options. The various classifications of composites will be described and techniques to achieve predictable aesthetic restorations will be demonstrated.
---
Delivering Simple, Cost-Effective Implant Treatment to Fully Edentulous Patients
Presenter: Dr. Ara Nazarian Release Date: 9/16/2020 Expiration Date: 9/16/2023 CE Credits: 1
Learn the techniques that will help patients with terminal dentitions and watch your practice achieve immediate growth. Participants will learn how Dr. Nazarian extracts, levels bone, grafts and places dental implants for overdenture treatment. During this CE webinar, you will see case examples taking patients from point A-Z.
During this CE webinar, participants will learn
• atraumatic and efficient extraction techniques that preserve bone and shorten surgery time in preparation for an immediate denture or overdenture
• how to achieve predictable grafting results including an overview of what materials to use, when and why
• the proper armamentarium for leveling bone and grafting predictably in preparation for an immediate denture
• how to effectively soft reline that reduces post operative discomfort
• proven patient communication techniques to explain the procedures to your patients to ensure patient acceptance of your treatment plans
• proven business and marketing tips on how to make your office more profitable and efficient related to extractions, grafting and overdentures
---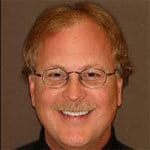 Simplifying Adhesion and the Placement of Direct Composite Restorations
Presenter: Dr. Bob Lowe Release Date: 4/8/2020 Expiration Date: 4/8/2023 CE Credits: 1
In this information filled CE webinar, Dr. Lowe will discuss and demonstrate techniques to simplify the adhesion process and placement of direct composite restorations. Traditionally the steps required to create optimal adhesion are numerous and very technique sensitive. Also, composite placement using layering techniques can be tedious and time consuming, yet still yield inconsistent results. Learn how material science has helped to decrease the difficulty of creating clinically excellent composite restorations by saving chair time and increasing consistency in the placement of these "bread and butter" dental restorations.
The objectives of this CE webinar are:
• To show how to simplify technique and increase the level of consistency in the adhesive process
• To demonstrate the use of bulk fill composite materials to decrease layering and increase placement efficiency
• Taking shade "out of the equation" when placing anterior composites
• Finishing and polishing techniques that create natural surface texture and reflection
---
Anterior Interproximal Space: Why and How to Pull it Off With Composite (AACD members only)
Presenter: Dr. Brian LeSage Release Date: 9/22/2020 Expiration Date: 9/22/2099 CE Credits: 1
Replacing tooth structure with composite is ideal when holding to the principles of biomimetic dentistry. Our objective as cosmetic dentists is to replace missing, defective, or decayed teeth in the most conservative fashion. Composite is incredibly versatile but cannot serve in every clinical situation.
This program will emphasize diastema closure, the most difficult additive procedure on anterior teeth, as well as laying out step-by-step approach to create the emergence profile and then develop the outline form. In the process of developing the 3D contour of the tooth, we must create 3D color parameters. Finally, finishing while creating the appropriate texture and luster to the composite will be discussed.
Learning Objectives:
Define situations when composite is the ideal restorative material
Learn clinical tips for diastema closure
Attain seamless restorations in color and contour
---
Technique Guide to Basic Layering with an Omnichromatic Universal Composite
Presenter: Dr. Michael Teitlebaum Release Date: 6/29/2020 Expiration Date: 6/29/2023 CE Credits: 2
For decades, dentistry has recognized the need to block out (cosmetically mask) deep stains and lingual deficiencies in tooth structure to prevent unsightly show-through. This paper describes past and present concepts in composite resin in general and blocking out in particular. In addition, the paper reviews both the historic and current literature regarding shade selection and multiple shade composite resin systems are described. Use of an omnichromatic composite is detailed, with case reports focusing on its use with its associated blocker. We conclude that in many instances in cosmetic restorative dentistry it is possible to eliminate multiple shades of composite, replacing them with just one omnichromatic shade and, when needed, its associated blocker.
After completing this course, the reader should be able to:
• Discuss how and when to use an omnichromatic composite
• Explain the importance and uses of block out with traditional and omnichromatic composite
• Describe the traditional concepts of composite shade selection.
---