Tokuyama Dental America CE Courses
Anterior Interproximal Space: Why and How to Pull it Off With Composite (AACD members only)
Presenter: Dr. Brian LeSage Release Date: 9/22/2020 Expiration Date: 9/22/2099 CE Credits: 1
Replacing tooth structure with composite is ideal when holding to the principles of biomimetic dentistry. Our objective as cosmetic dentists is to replace missing, defective, or decayed teeth in the most conservative fashion. Composite is incredibly versatile but cannot serve in every clinical situation.
This program will emphasize diastema closure, the most difficult additive procedure on anterior teeth, as well as laying out step-by-step approach to create the emergence profile and then develop the outline form. In the process of developing the 3D contour of the tooth, we must create 3D color parameters. Finally, finishing while creating the appropriate texture and luster to the composite will be discussed.
Learning Objectives:
Define situations when composite is the ideal restorative material
Learn clinical tips for diastema closure
Attain seamless restorations in color and contour
---
Technique Guide to Basic Layering with an Omnichromatic Universal Composite
Presenter: Dr. Michael Teitlebaum Release Date: 6/29/2020 Expiration Date: 6/29/2023 CE Credits: 2
For decades, dentistry has recognized the need to block out (cosmetically mask) deep stains and lingual deficiencies in tooth structure to prevent unsightly show-through. This paper describes past and present concepts in composite resin in general and blocking out in particular. In addition, the paper reviews both the historic and current literature regarding shade selection and multiple shade composite resin systems are described. Use of an omnichromatic composite is detailed, with case reports focusing on its use with its associated blocker. We conclude that in many instances in cosmetic restorative dentistry it is possible to eliminate multiple shades of composite, replacing them with just one omnichromatic shade and, when needed, its associated blocker.
After completing this course, the reader should be able to:
• Discuss how and when to use an omnichromatic composite
• Explain the importance and uses of block out with traditional and omnichromatic composite
• Describe the traditional concepts of composite shade selection.
---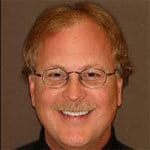 Totally Simplified Color Matching – Single Shade Direct Composite
Presenter: Dr. Bob Lowe Release Date: 10/15/2019 Expiration Date: 10/15/2022 CE Credits: 1
Creating aesthetic direct composite restorations that precisely match existing tooth color is a clinical challenge that can be difficult for even the most experienced clinician. Shades for most composite materials rely upon 1950's technology – the VITA Lumin Shade Guide. Clinical reality is that many composites do not precisely match the VITA Shade Guide let alone each other! This can be extremely frustrating for the clinician, especially for a patient that is "picky" about aesthetic matching. Having a universal, single-shade composite system that can take the "guesswork" and frustration out of shade selection and match a majority of clinical situations, is something that restorative dentists will welcome! In this CE webinar, you will be introduced to the first of its kind…a truly universal single-shade composite system.
---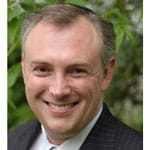 The New Nuts and Bolts of Fixed Restorative
Presenter: Dr. Ian Shuman Release Date: 9/3/2019 Expiration Date: 9/3/2022 CE Credits: 1
Cementation of fixed restorative restorations requires new bonding techniques to be effective. When dealing with a crown or bridge, many techniques must be mastered to gain ideal strength and longevity. This includes bonding to various substrates in tooth and lab fabricated restorations of varying types and materials. This CE webinar describes and illustrates the steps needed to bond fixed restorative units.
At the conclusion of this CE webinar participants will be able to:
• Discuss the importance of bonding an indirect restoration.
• Describe the materials and steps needed to bond an indirect restoration.
• Understand the importance of bonding vs. traditional "cementation".
---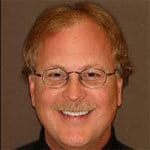 Flowable Composite Resins: A Truly "Universal" Restorative Material
Presenter: Dr. Bob Lowe Release Date: 4/19/2019 Expiration Date: 4/19/2022 CE Credits: 1
Flowable composite resins have been around since the mid 1990's and today are found in most restorative dental practices. Early uses were limited as cavity liners and small cavity preparations in "non-stress" bearing areas. Through advances in science these materials have become much more versatile, and now have a wide range of clinical applications. This CE webinar will explore some of the many uses for this "universal" restorative material and discuss some of the latest innovations and improvements in this class of composite resins.
During this CE webinar, participants will learn:
• How advances in technology have expanded the use of flowable composites in dental practice.
• Unique clinical applications and indications for use of flowable composite resins.
• How early caries detection, micro invasive tooth preparation and universal flowable composite resins are changing the way we look at traditional operative dentistry.
---
Simplify Your Routine: Become More Efficient & More Profitable With Your Restorative Dentistry
Presenter: Dr. Joshua Austin Release Date: 3/12/2019 Expiration Date: 3/12/2022 CE Credits: 1
Our lives are growing more and more complex. Our practices are growing more and more complex. We are continually being asked to do more and more while reimbursements are staying flat. We must work to remain efficient with our everyday workflows. This CE webinar will demonstrate opportunities to simplify our everyday restorative dentistry while maintaining excellent results!
During this CE webinar, the participant will:
• Discuss three placement techniques for posterior composites that can enhance speed and results with posterior resin composites
• Review the science behind bonding and bulk fill restorative materials
• Discuss a new restorative material and how it can impact a practice's efficiency and results
---
Understanding Adhesive Dentistry: Improving Bonding Predictability
Presenter: Dr. Gregori Kurtzman Release Date: 10/18/2018 Expiration Date: 10/18/2021 CE Credits: 1
Total-etch, self-etch, selective-etch: these methods and materials can create confusion and clinical results may suffer. In this CE webinar, we will discuss when and how to use total-etch versus self-etch dental adhesives to maximize the durability of long-term restorations and achieve predictable results. Understanding the materials available is one aspect of providing quality dental care, but knowing the steps to take can improve our results, which can hamper what works with a total-etch adhesive and what doesn't work with a self-etch adhesive. We will also discuss restorative failures, and how to identify them and the possible causes, so we can prevent similar failures in the future.
Upon completion of this CE webinar, the participant will understand
• the differences between total-etch and self-etch adhesives and when each is used
• when and how to use selective-etch methods
• what methods and materials for direct and indirect restorations should be used
• materials and techniques for restoration of endodontically treated teeth
• what caused a restorative failure and how to correct prevent them
---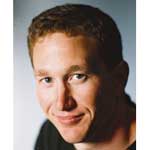 The Nuts and Bolts of Selecting the Right Composite for Your Office
Presenter: Dr. Mark Kleive Release Date: 9/25/2018 Expiration Date: 9/25/2021 CE Credits: 1
Because direct composites are the most frequently placed materials in today's dental practice, it is imperative that we use materials that improve both efficiency and outcomes. This CE webinar will help participants identify the characteristics of excellent composite materials and clinical examples will demonstrate ease of placement, simple shade matching, and outstanding esthetic outcomes. Particular emphasis will be on composite materials that have a wide range of uses in your practice.
During this CE webinar, the attendee will
• Examine best practices to shade match anterior teeth.
• Review composite materials and techniques that can produce the most natural looking restorations.
• Understand the characteristics of modern composite materials and how they contribute to efficiency.
---
Everyday Composites versus Masterful Outcomes
Presenter: Dr. Brian LeSage Release Date: 4/25/2018 Expiration Date: 4/25/2021 CE Credits: 1
Every day we are challenged with patients that have worn, broken or diseased anterior teeth. How will we restore them? Will they want a usual or customary result or will they be seeking something more superior? Are you giving your patients the option and do you know how to achieve the latter? Learn from the originator of the Simple, Less Simple and 3D characterized Layering system for anterior composites. An overview of the starburst bevel, matrix, various layering techniques and finishing & polishing will be discussed. With these four parameters you can achieve restorations that rival porcelain. Join us for this one hour CE webinar to see and understand composite artistry.
During this CE webinar, the participant will
• Review simple techniques and tips to improve composite usage in an everyday dental practice
• See how to create seamless, undetectable restorations using a premium polychromatic composite
• Discover the relationship between the patient saying "Yes" to complex layering of composites and profession satisfaction
---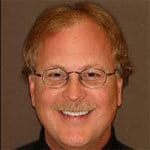 Simplifying the Placement of Posterior Composite Restorations
Presenter: Dr. Bob Lowe Release Date: 1/18/2018 Expiration Date: 1/18/2021 CE Credits: 1
In this information filled CE webinar, Dr. Lowe will discuss and demonstrate techniques to simplify the placement of direct posterior composite restorations. Traditional layering techniques can be tedious and time consuming. The use of bulk fill materials can simplify the process and save valuable chair time, while recent developments in bulk fill technologies produce excellent results for both the patient and the doctor. Other clinical challenges of placing Class II direct composites (proximal contact and contour) and soft tissue management will also be discussed.
Upon completion of this CE webinar, the student will be able
• to demonstrate the use of bulk fill composite materials to decrease layering and increase placement efficiency.
• to discuss how bulk fill materials have developed and improved over time.
• to discuss how sectional matrix can accurately reproduce contact and contour for proximal surfaces.
• to learn how to manage soft tissue issues when placing Class II composite resins.
• to use finishing and polishing techniques that create natural surface texture and reflection
---